Make a good start

1. Measure RoboRuler distance III from the corner, where you intend to install the Base Station and mark this point on the ground.
2. Pull out the wire marked A from the Perimeter Wire spool; leave a tail of approx. 20 cm / 8"; once a tail is made, put the first peg into the ground to secure this wire end.
3. Drive pegs at two additional locations: at RoboRuler distance I along the edge from the first peg, and at RoboRuler distance III from the edge as shown in the picture.
Complete wire setup
Arrive back to the base location until the two wire ends meet each other
Make sure to keep at least 1.5 meters / 5 feet of a straight wire at the very end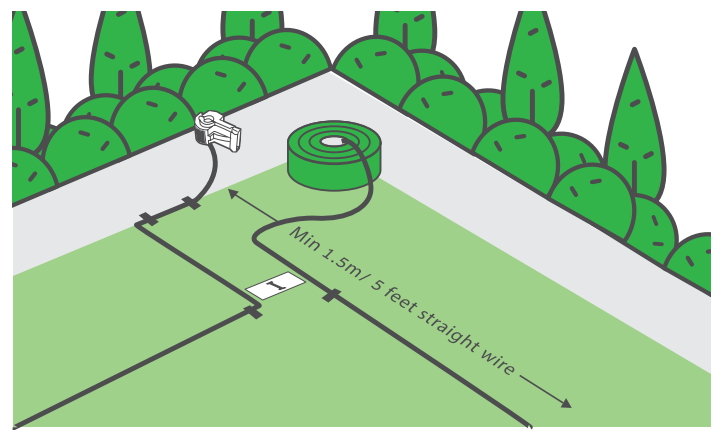 Put the last peg very close to the first one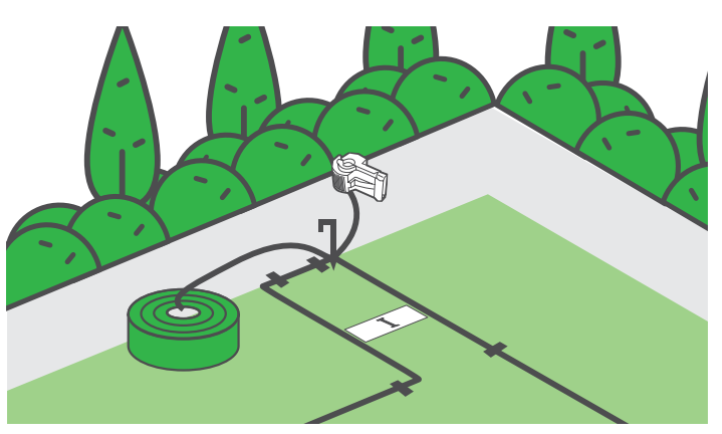 Set base
Place the Base Station in its planned location
Align it to the lawn's edge
Use RoboRuler distance

I

to confirm that the center of the Base Station is properly shifted right relative to the wire, as shown in the picture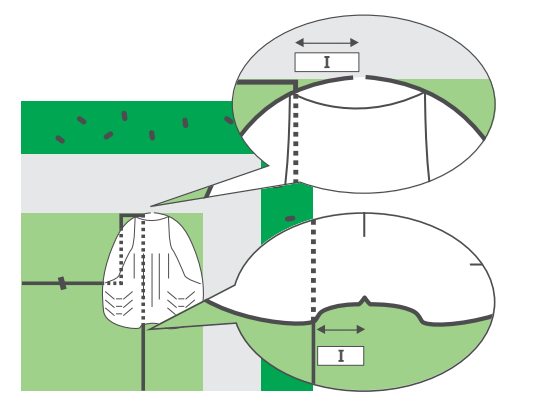 Fix the base to the ground with the 4 supplied metal stakes