You may disable or enable automatic operation of your mower by navigating to the "Schedule On/Off" screen inside the "Main Menu" menu.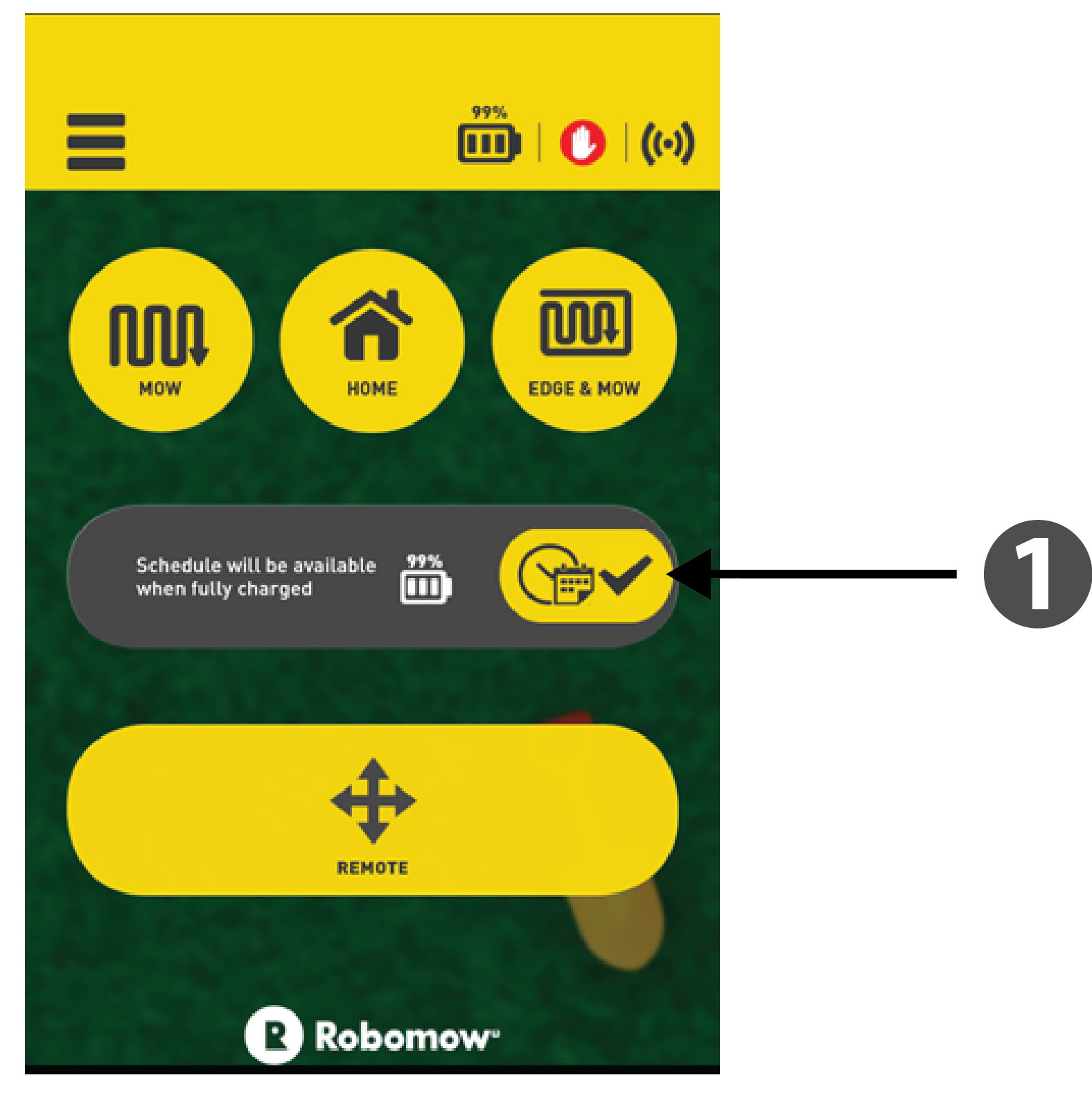 1. This button activates / deactivates automatic operation.
IMPORTANT! If automatic operation is deactivated (gray), the mower stays in the charging station for the time being.
You can also go to the "Program On / Off" screen in the "Lawn Options" menu.