Robomow's Base Station must be placed along the Perimeter Wire, where the wire "loop" starts and ends.
Other things to keep in mind when placing the Base Station:
Place it on relatively level ground. Do not place it on a slope.
Do not place it within 3 meters from a corner (1 m for RX models).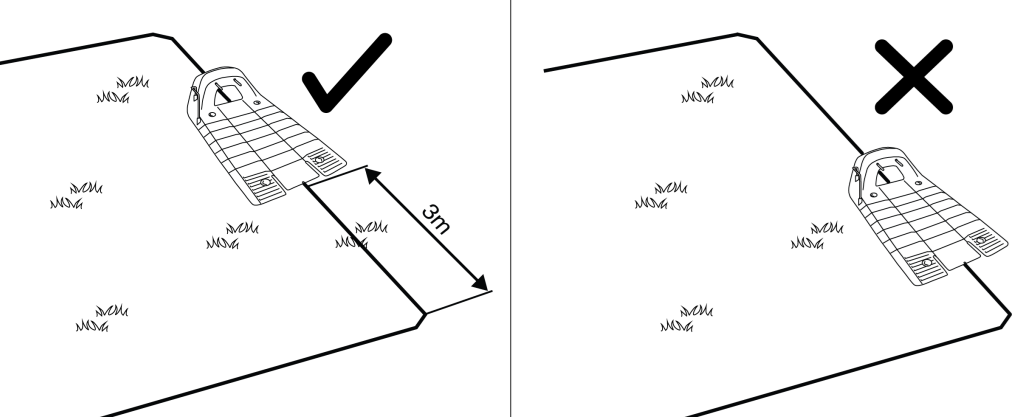 Place it close enough (within 20 m for RS models / within 15 m for RC models/ within 10 m for RX models) to a power outlet (230V / 120V).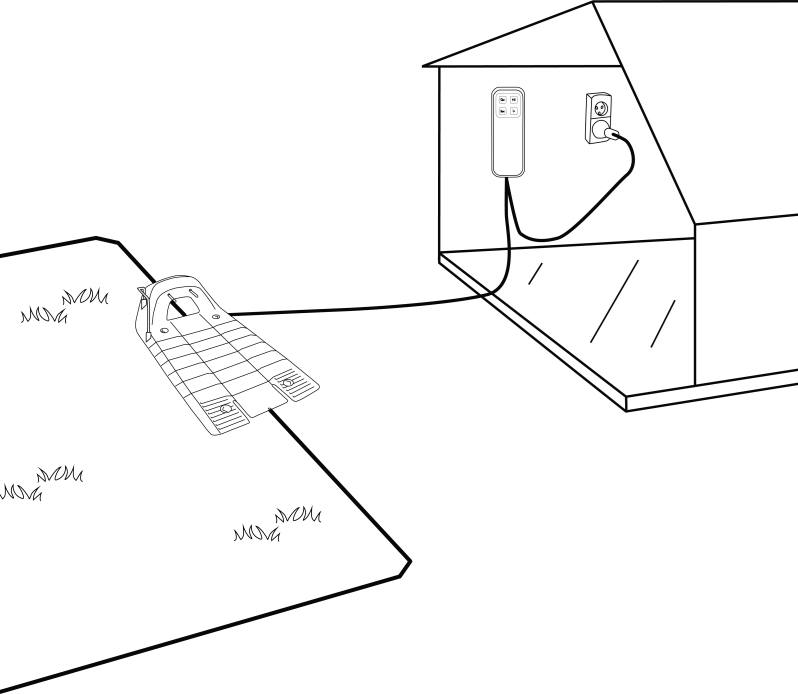 Place the Base Station away from sprinkler heads.

Put it in a shady spot. This will extend the battery lifetime.
Make sure it is invisible from the street.